Interior Design Styles: The Ultimate Guide to Defining Decorating Styles
Great interiors can lift your mood, make a home really feel like home and even move you. We have seen this first hand, time and time again. If you are embarking on an interior design project for your home, it can be very useful to be able to differentiate contemporary from classic style, and modern from minimalist, especially as you attempt to express your personal style preferences.
With this in mind, we have compiled for you this guide to some of the most popular interior design style, which we hope will prove helpful as you seek inspiration for your next home project.
Minimalist design
There is perhaps an underlying notion,that the minimalist style of interior design is synonymous with starkness, creating a somewhat aloof atmosphere. But contrary to popular belief, the minimalist look can take on a warmer feel, courtesy of 'warm minimalism'.
Rather than creating a sombre environment, minimalism is more about reducing fuss,  and underscoring elegance. So you may whittle down to bare essentials, but there is no reason why those essentials can't have a playful side.
If you feel a sense of calm when you are in simplified surroundings, with functional fixtures that serve a purpose other than just to decorate, and furnishings and fabrics that rest understated and unobtrusive, then it is likely the minimalist design style is your preference.
Contemporary interior design style
Whilst often confused, contemporary interior design styles differ from modern styles of interior design.
Modern interior design is a fairly broad term, covering anything forward-thinking from the 1950s onwards. Contemporary design, on the other hand, is of the moment, more of a trend.
One of the easiest ways to tell apart these different interior design styles is to think of modern as more of a fixed style of a set period that has passed, and contemporary as having a greater degree of fluidity and freedom, ever-evolving and looking to the future.
Contemporary interiors tend to encompass soft, rounded lines and neutral elements, as opposed to the graphical lines related to the modern era.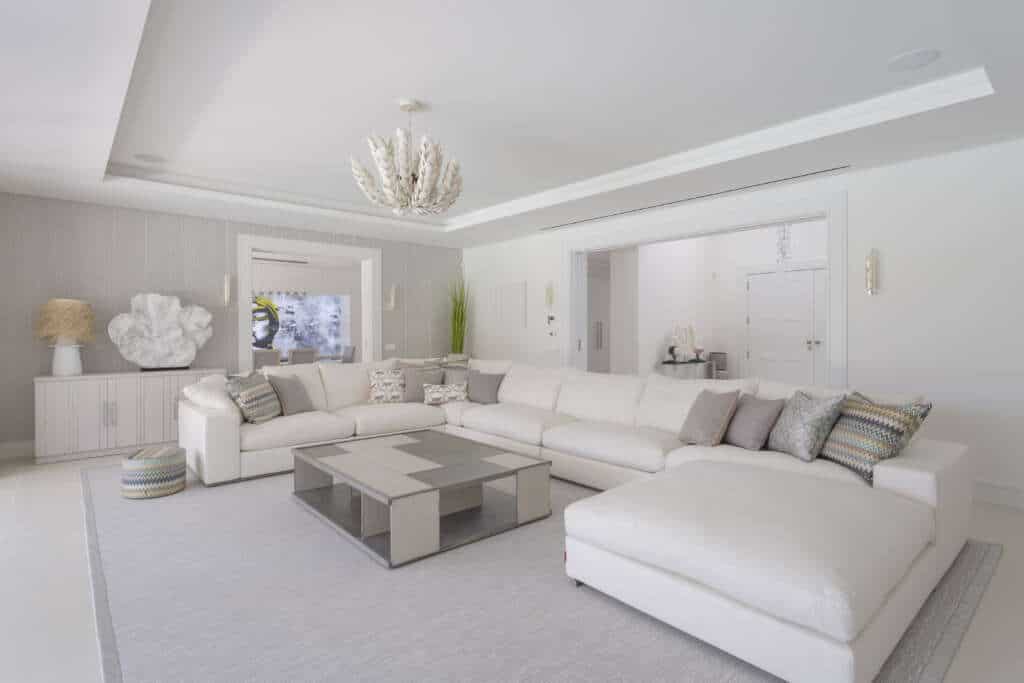 Traditional design style
One of the most well-known interior design styles is traditional interior design. If you have a penchant for classic dark wood furniture, ornate detailing and sumptuous textiles, it is likely that your style preference is traditional. Traditional design draws inspiration from 18th century England and France, which is why you will often find. luxurious fabrics lining every room. Damask, plaid, floral and striped are popular patterns associated with traditional styles of interior design, and it is not uncommon to see gloriously sparkling chandeliers forming a focal feature.
Because of the lavishness of the accessories, traditional interiors are often created against the backdrop of a neutral palette.
Rustic style
Inspired by the great outdoors, rustic décor accentuates natural, weathered finishes, with organic materials such as bare timber, stone, basketware and leather forming the main event. Rustic styles of interior design originated from the Romantic movement, focusing on the effortless beauty of nature. A fireplace or wood burning stove often forms a centrepiece to a rustically styled interior, and you may find industrial and farmhouse hints subtly woven in too.
Shabby chic design style
Hugely popular during the 1980s and 1990s, the shabby chic interior design style has its roots in vintage and antique French design. Lived-in, worn and softly feminine, shabby chic has timeless appeal, with vintage, distressed furniture at its core.
Colour palettes for shabby chic interiors are mostly pale, sometimes featuring floral palettes that couple up flawlessly with whitewashed walls and floors. Whilst generally defined as cosy and elegant, shabby chic décor doesn't shy away from glamourous accents, such as statement chandeliers.
Different interior design styles, for different tastes
There are many other styles of interior design that might fit more into the realms of your personal taste. Coastal, eclectic, mid-century modern, bohemian, farmhouse, Hollywood glam, industrial, French country, Scandinavian, Mediterranean… the important thing is to define your style, and appreciate that it may well be a blend of two or more styles.
Using the expertise of a seasoned interior designer will always help to pinpoint your individual style, and find ways of combining it with those all-important necessities of everyday living. So your interior perfectly embodies your unique style, whilst catering to your practical needs.
Whether you've just moved into a new home, or have a desire to breathe new life into an existing space, we'd be delighted to work with you to design your dream space. Please get in touch to discuss your project.