Interior Design Surrey
Award-winning interior design services, for exceptional Surrey residences that reflect your true personality in every way.
Tailor-Made Design, for Inspired Surrey Interiors 
Stephenson Wright is a Surrey interior design studio established in 2013 by award-winning duo Natalie Stephenson and Juliette Wright. Diverse, vibrant and tailor-made, the pair's interior design services are much in demand amongst influential individuals and high end residences across Surrey, the UK and overseas. Blending an unwavering eye for detail with a natural affinity for intelligent design solutions, Stephenson Wright forms an energetic pairing. With a special passion for crafting interiors that perfectly reflect the personalities of their clients, and that bring just the right level of functionality into play, this is a Surrey interior design team that creates homes that are not just elegantly beautiful, but practical too.
Our projects in Richmond:
Surrey Interior Design… Beautiful Spaces, Styled for Everyday Living
The individuality and unique spirit of our clients are what drive our ideas for every Surrey interiors project in which we are involved. But something we also place great emphasis on is creating a functional space that lends itself to everyday living. Because our experience informs us that comfort and practicality are just as important as how a space comes across visually.
The time we spend taking your brief is so important. Getting to know how you want your space to work for you in a practical sense is a first step, followed by understanding how you wish your home to make you feel. Whether your desire is to feel energised and poised to entertain, or relaxed and safe, we know just how to bring that brief to life through considered interior design.
Surrey Interiors, Considerately Crafted for Flawless Fluidity
In order to suit individual lifestyle needs, it may be necessary to restore, adapt or reshape an interior. Known as interior architecture, this is a skill for which Stephenson Wright has become widely renowned. 
Whether you are looking to build-in a work-from-home space, are keen to incorporate a convivial entertainment zone, or wish to accommodate sustainable eco-features into your residence, we will consider everything in unison. Our aim is to ensure the interior in its entirety works for you on every level, creating a flawless fluidity for your Surrey interior design project that makes everyday living a true joy.
The Post House: Inspiring Ideas at our Exclusive Showroom
Designed around the look and feel of a luxury residence, the Post House is Stephenson Wright's exclusive showroom in East Horsley, Surrey. A space intended for clients to find inspiration for their own interior design projects, it is a charming converted Royal Mail sorting office with a history dating back to 1910. 
Established in conjunction with our most trusted suppliers and creative artisans, the Post House is open to clients by appointment. Our hope is that clients immerse themselves in the possibilities that are before them as they embark on restyling their Surrey interiors. To see for themselves the luxurious finish of our designs, and to discover how technology, lighting, joinery and furniture ideas can work in practice.
Elegantly Styled, Yet Perfectly Practical Surrey Interiors
A space that you can show off, without feeling under too much pressure to keep it perfect. A place in which you can relax, feel comfortable and just be you. Elegantly styled, yet perfectly practical. This is what sums up Surrey interiors by Stephenson Wright.
Combining Natalie's natural flair for colour and materials, with Juliette's resolute eye for detail and seasoned style direction, Surrey interior design clients are able to draw advantage from an unrivalled blend of skills when working with Stephenson Wright.
If you are seeking interior design services in Surrey, please get in touch.
Frequently Asked Questions
Are you looking to engage award-winning interior designers in Surrey? Natalie and Juliette of industry-renowned design studio Stephenson Wright are prepared to respond to any questions you may have. You are of course welcome to get in touch personally for answers to individual queries.
What is included in your Surrey interior design services?
Engaging Stephenson Wright as your interior designers in Surrey will provide you with a full design pack, from concept through to installation. We are committed to ensuring each and every element of the design process is brought together seamlessly, so that you can be assured of results that are perfectly on-brief, and that exceed your expectations.
Our service is fully comprehensive, incorporating planning, estimating, subcontractor liaison, design time, site visits and meetings, together with a full procurement service. Whatever it takes to realise your Surrey interior design project, we will take care of it.
We want you to feel you can step back, relax and enjoy the interior design process, knowing that everything is in the safest hands, expertly handled of by our naturally calm management style. Rest assured our service is completely discreet, perfect for those who wish to remain private, as many of our clients do.
Do you offer an interior architecture consultation service?
Whether you are remodelling a property or building new, interior architecture will play a crucial role in ensuring the resulting space functions perfectly on every level.
We offer a standalone interior architecture consultation service for all project types. Should you be looking to phase works, or are seeking an expert eye to help you make important decisions on spatial layouts, this service, based on an hourly rate, should prove beneficial.
How would you describe the Stephenson Wright interior design style?
We would describe our interior design style as diverse, vivid and tailor-made, with a very close eye for fine detail. 
Of course, it is YOUR style that is important, which is why we craft our designs around the personality of the property owner. We truly believe that every space should echo the individuality of the client, and will not be satisfied until we have achieved just that.
Functional interiors are a given across all of our interior design projects. From contemporary mansions and traditional estates sitting pretty in the Surrey Hills, to town centre apartments and quaint village cottages, our eclectic Surrey interior design portfolio provides us vast experience in terms of ensuring your space is everything you need it to be, both in a practical and visual sense. 
What types of properties does your interior design service cover?
At Stephenson Wright, we are proud of our diverse portfolio, and relish the variety that our work as interior designers in Surrey brings us. 
As well as an array of high end residential projects, we have been fortunate enough to design on one of the UK's largest new build private homes, a 44,000 sq. foot home featuring a spa, swimming pool, wine cellar, underground garage for a super car collection and an industrial kitchen.
We were also thrilled to be involved in the reinvention of west London restaurant the Mayfair Chippy, and very much enjoyed our appointment as interior designers for the Silian Art Gallery on the King's Road.
You can peruse some of our more recent projects in our interior design portfolio.
Whatever your Surrey interior design requirements, we would be delighted to discuss them with you.
"We have received so many compliments on the gallery design. Thank-you so much Natalie and Juliette".
Silian Gallery
Kings Road, Chelsea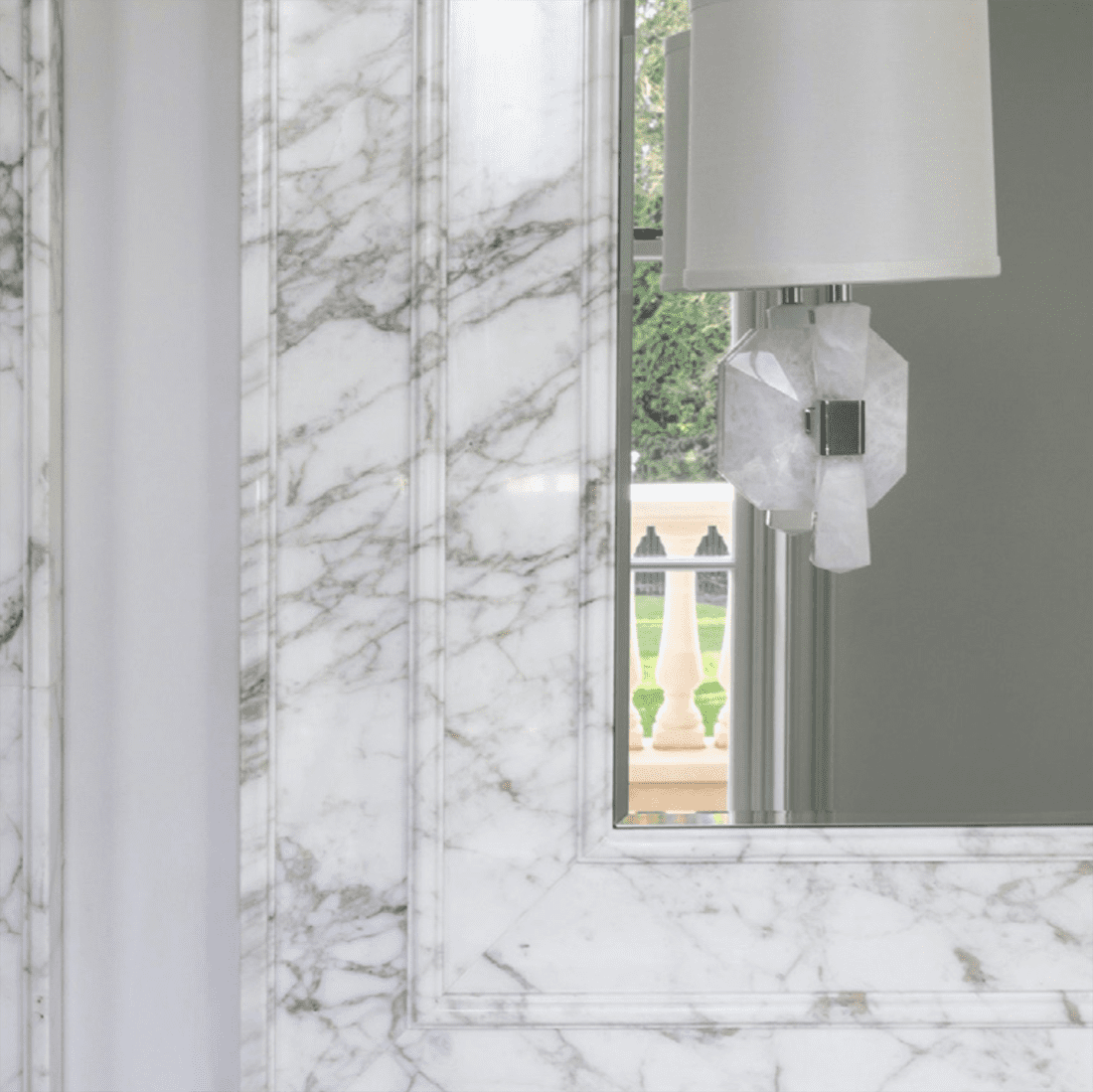 "Stephenson Wright- quite simply, perfection. This dynamic duo combine an infectious passion and professionalism with oodles of talent, experience and style and I would never embark on a project without them. Their work for me has been truly beautiful".
Private Client, London & Cotswolds
"Thank you to all the amazing people that have helped us on this journey of creativity and design in such a short period of time, I didn't think it would be pulled off in 6 months, but it was".
Private Client, Quinta Do Lago, Portugal
Portfolio
Surrey Mansion
swnew-wp
2021-09-01T11:06:10+01:00
Mayfair Chippy
swnew-wp
2021-09-03T10:23:13+01:00
Kensington Penthouse
swnew-wp
2021-09-03T10:23:41+01:00
Holland Park Lateral Apartment
swnew-wp
2021-09-03T10:24:23+01:00
European Residence
swnew-wp
2021-09-15T11:53:36+01:00
The Post House
swnew-wp
2021-09-01T11:16:37+01:00
London Townhouse
swnew-wp
2021-09-01T11:16:49+01:00
Lakeside Villa
swnew-wp
2021-09-01T11:17:04+01:00
Silian Art Gallery
swnew-wp
2021-09-01T11:17:16+01:00
Richmond Home
swnew-wp
2021-09-01T11:17:31+01:00
Surrey House
swnew-wp
2021-09-30T16:02:52+01:00