Interior Design Kingston upon Thames
Tailor-made interior design, for exceptional Kingston residences that reflect your individual personality, and play to all your practical needs.
Transforming Kingston Properties Through Award-Winning Interior Design
Since 2013, Stephenson Wright has been engaged on an exclusive and varied selection of interior design projects both across the UK and overseas. Led by industry-renowned duo Natalie Stephenson and Juliette Wright, the studio caters to a high end clientele with a diverse array of properties. As award-winning and media-praised interior designers, the pair fuses a keen eye for detail with an instinctive gift for intelligent design solutions. Always focused on creating interiors that reflect the individuality of their clients and that work seamlessly on a practical level, Surrey-based Stephenson Wright makes an astute choice as interior designers in Kingston. 
Personality-Led Interior Design, for Distinctive Kingston Homes
At Stephenson Wright, one of our driving values has always been creating interiors that mirror the personalities of our clients. For your residence in Kingston upon Thames, you will undoubtedly have aspirations as to how it should look, but have you thought about how you want it to make you feel?
Our extensive experience in the art of interior design has informed us that, to truly feel at home in a newly renovated property, to feel safe and at ease, there needs to be a certain degree of resonance. We know that this will only come about when the individual personalities of our clients have been used as a foundation for the design, and when due attention has been paid to those all-important practical considerations that make a home liveable, as well as luxurious.
Creating Luxurious, Liveable Spaces in Kingston upon Thames
There is nothing like a home that has been shaped around individually defined needs. Where layouts are styled to suit lifestyles, rather than lifestyles having to adapt to existing layouts.
Sometimes it is necessary to reshape, restore or adapt an interior so that it works in a practical sense, as well as being visually appealing. This process, known as interior architecture, is one of the skills in which interior design specialists Stephenson Wright have become respected experts. Whether you are seeking to blend a home workspace into your living quarters, or have entertaining on your mind and want your Kingston property to work as the perfect party place, you will benefit from Natalie and Juliette's in-depth knowledge of spatial layout design.
The Post House: An Inspirational Interior Design Showcase
When on the trail of inspiration for your interior design project, there is a lot to be said for seeing for yourself how certain design concepts will work in practice. This is precisely how the idea for our exclusive showroom, the Post House, came about.
Situated in East Horsley, Surrey, the Post House has been designed to look and feel just like a luxury residence. Created in conjunction with our most trusted suppliers and artisans, the 1910-dated property, originally a Royal Mail sorting office, is open by appointment. It is our hope that the showroom will help to demonstrate how lighting, technology, joinery and furnishing concepts can deliver the very solutions our clients are seeking, as well as providing a showcase for the luxurious finish of our designs.
Stunning Kingston Interiors, Styled Around Everyday Life
At Stephenson Wright, our belief is that feeling comfortable in your newly designed interior in Kingston is just as crucial as being wowed by the way it looks. For this reason, you will always find our luxury interiors styled around the practicalities of your unique everyday life.
Working with Natalie and Juliette, you will discover a distinctive blend of interior design skills. A resolute eye for detail and expert style direction, together with a natural flair for colour and materials, all combine to deliver matchless results that impress in every respect.
If you are seeking to engage interior designers in Kingston, please get in touch.
Frequently Asked Questions
Are you looking to work with award-winning interior designers for your Kingston residence? Natalie and Juliette of industry renowned design studio Stephenson Wright are ready to answer any questions you may have. You are of course welcome to get in touch directly should you have any personal queries.
What is included in your Kingston upon Thames interior design service?
karl
2022-04-28T00:03:33+01:00
Engaging Stephenson Wright as your interior design team in Kingston means you will enjoy a full design pack, from concept through to installation. Committed in every way to ensuring each facet of the design process is faultlessly managed, our goal is to attain results that are on-brief, and that go way beyond your expectations.
For your Kingston upon Thames home, you will find our interior design service all-encompassing, taking care of everything from planning, estimating and subcontractor liaison to design time, site visits and meetings. We also oversee every aspect of procurement. Whatever is needed to deliver your Kingston interior design project, you will find it covered by Stephenson Wright.
For your peace of mind, should your preference be to retain a degree of privacy, or you will be overseas during the project, we can take the helm completely. This is something many of our interior design clients appreciate.
"We have received so many compliments on the gallery design. Thank-you so much Natalie and Juliette".
Silian Gallery
Kings Road, Chelsea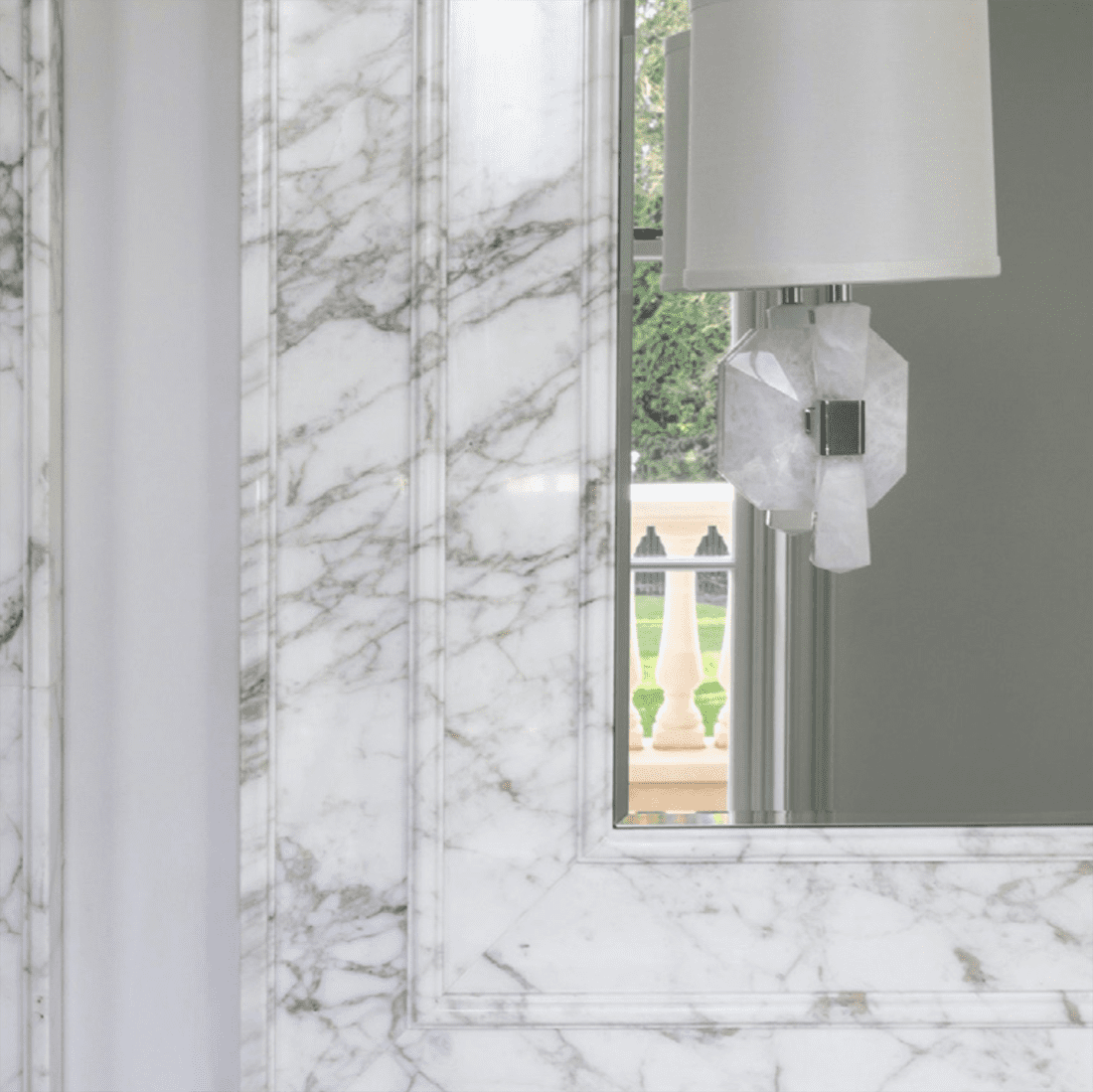 "Stephenson Wright- quite simply, perfection. This dynamic duo combine an infectious passion and professionalism with oodles of talent, experience and style and I would never embark on a project without them. Their work for me has been truly beautiful".
Private Client, London & Cotswolds
"Thank you to all the amazing people that have helped us on this journey of creativity and design in such a short period of time, I didn't think it would be pulled off in 6 months, but it was".
Private Client, Quinta Do Lago, Portugal