Interior Design Esher
Award-winning interior design, for remarkable Esher residences that echo the uniqueness of your personality, and play to all your practical lifestyle needs.
Tailor-Made Interior Design, for Uniquely Beautiful Esher Residences
Since 2013, award-winning Stephenson Wright has been engaged as interior designers of choice across a diverse selection of UK-wide and international projects. Based in Surrey and led by widely respected duo Natalie Stephenson and Juliette Wright, the studio caters to a high end clientele and an eclectic portfolio. Regularly featured in the press, interior designers Natalie and Juliette combine an attentive eye for detail, with an instinctive talent for intelligent design solutions. Always maintaining a clear focus on crafting interiors that echo the true individuality of their clients, as well as working perfectly in a practical sense, Stephenson Wright makes a smart choice for interior design in Esher. 
Outstanding Esher Interiors That Strike an Emotional Chord
At Stephenson Wright, we have always held a strong commitment to crafting interiors that reflect the individual personalities of our clients. For your residence in Esher, you no doubt have aspirations for its visual appeal. But have you thought about how interior design can also create a feel, as well as a look?
When we take your brief, we will set out to understand how you see your freshly designed interior striking a chord on an emotional level. Whether you want it to make you feel enlivened and inspired, safe or relaxed, our aim is to see you fall in love with your new space, and to feel right at home in it. Because your Esher home isn't just something to admire in a visual sense, it is a place to live, and be you.
Beautiful Esher Spaces, Designed for Everyday Living
The way a property is laid out makes an incredible difference to everyday living. Where a layout doesn't quite match up with how you live your life, it may benefit from being reshaped or adapted. This is a process known as interior architecture, one of the skills for which award-winning interior designers Stephenson Wright are well renowned.
Whether you have always wanted to integrate a welcoming entertaining space into your Esher property, or blend in a work-from-home zone, expert advice on spatial layout from Stephenson Wright will go a long way to meeting your ambitions. With a natural affinity for understanding precisely what their clients are seeking to achieve, the pair knows just how to take a brief and transform it into a space that works on both a practical and visual level.
Draw Inspiration at the Post House, our Exclusive Design Showroom
When seeking inspiration for an interior design project, there is great advantage to be drawn from seeing first-hand how particular design concepts will work in practice. This is just why we decided to create our exclusive showroom in Surrey, known as the Post House.
Located in East Horsley, The Post House has been designed to look and feel just like a luxury residence. Set up alongside our most trusted suppliers and artisans, the property, formerly a Royal Mail sorting office dating back to 1910, is open to clients by appointment. Our vision is that the Post House will assist in demonstrating how lighting, technology, joinery and furnishing concepts can deliver the solutions our clients need for their Esher homes, as well as providing a showcase for the luxurious finish of our designs.
Elegant Esher Interiors
Your everyday practical needs, your aspirations, your personality. Everything that you are forms the foundation of our vision for your newly designed Esher interior.
Working alongside Natalie and Juliette, you will experience a special blend of interior design talent, an unyielding eye for detail, expert style direction and a natural flair for colour and materials, all coming together to create inimitable interiors that will exceed your expectations.
If you are seeking to engage an interior design specialist in Esher, please get in touch.
Frequently Asked Questions
Seeking to engage award-winning interior designers for your Esher residence? Natalie and Juliette of Surrey based design studio Stephenson Wright are ready to answer any questions you may have. You are of course welcome to get in touch directly should you have any personal queries.
What is included in your Esher interior design service?
karl
2022-04-28T00:03:13+01:00
When you choose Stephenson Wright as your bespoke interior designers in Esher, you will enjoy a full design pack, covering the complete scope from concept to installation. Dedicated to ensuring each step of the design process is meticulously managed, we commit ourselves to staying on-brief throughout.
Our interior design service covers everything from planning, estimating and subcontractor liaison to design time, site visits and meetings. We also offer a fully managed procurement service. Whatever it takes to deliver your Esher interior design project, you can depend upon Stephenson Wright in every respect, including when it comes to maintaining discretion and privacy.
How would you describe your interior design style?
karl
2022-01-26T14:40:30+00:00
We would describe our award-winning interior design style as diverse, vivid and tailor-made, underpinned by a well-developed eye for detail and a natural flair for creating flow and synergy.
Ultimately however, it is YOUR style that will drive the way we handle your interior design project in Esher, because for us, weaving individual personality into the look and feel of an interior is what matters most.
What types of properties do you work on as interior designers?
karl
2022-04-27T23:57:41+01:00
At Stephenson Wright, we are privileged to have worked on a very diverse portfolio of interior design projects. As well as playing a role in a variety of high end residential projects both in the UK and abroad, we have been honoured to design on one of the UK's largest new build private homes, a 44,000 sq. foot home featuring a spa, swimming pool, wine cellar, underground garage for a super car collection and an industrial kitchen. 
It was also very rewarding to have worked on the reinvention of west London restaurant the Mayfair Chippy, together with the interior design of prestigious Silian Art Gallery on the King's Road.
You can peruse some of our more recent projects in our interior design portfolio.
Whatever shape your Esher interior design or interior architecture project takes, you can be assured that we will dedicate ourselves to ensuring your brief is met, that your practical lifestyle needs are always considered, and that your personality shines through every facet of the property's design.
"We have received so many compliments on the gallery design. Thank-you so much Natalie and Juliette".
Silian Gallery
Kings Road, Chelsea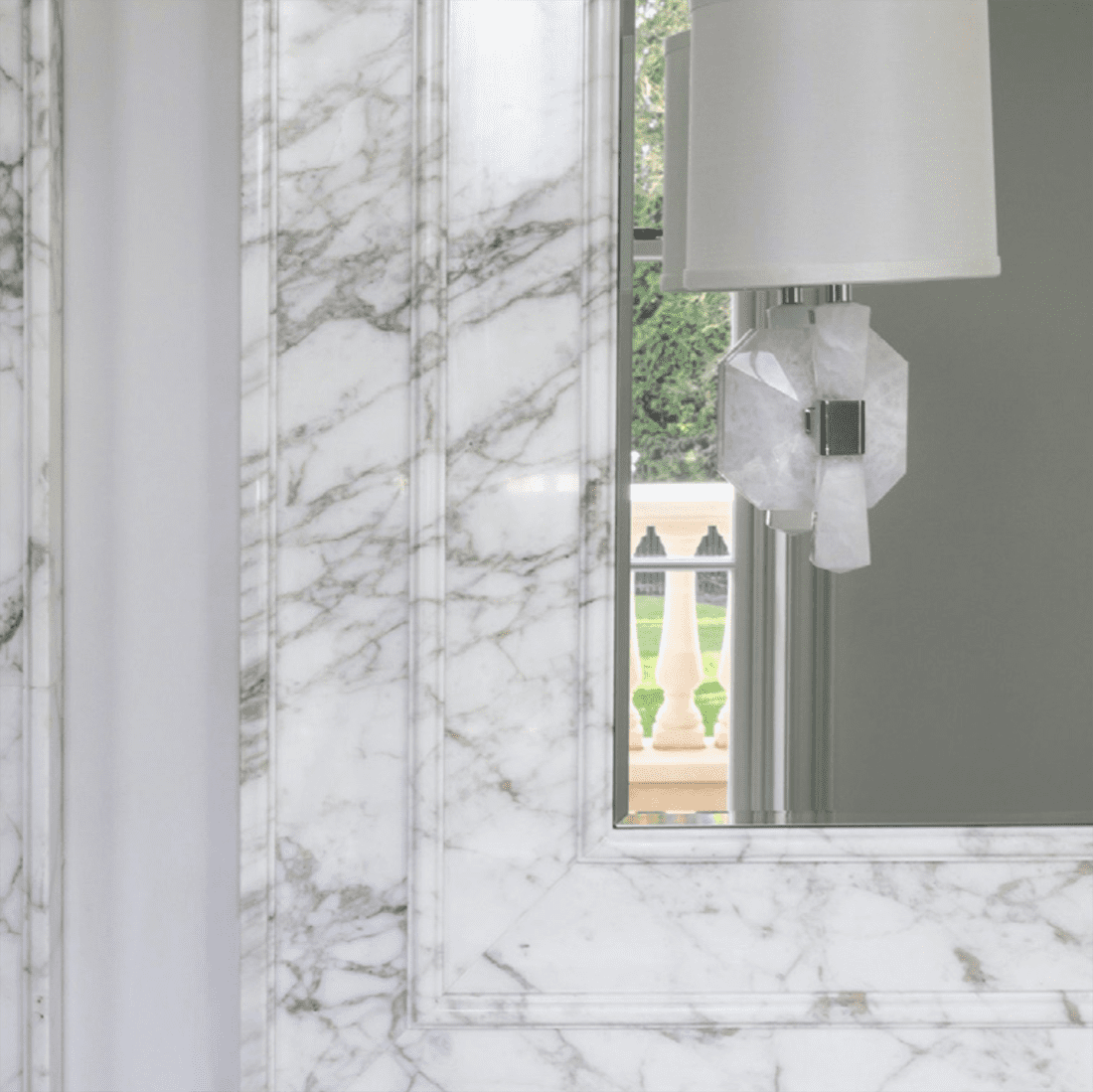 "Stephenson Wright- quite simply, perfection. This dynamic duo combine an infectious passion and professionalism with oodles of talent, experience and style and I would never embark on a project without them. Their work for me has been truly beautiful".
Private Client, London & Cotswolds
"Thank you to all the amazing people that have helped us on this journey of creativity and design in such a short period of time, I didn't think it would be pulled off in 6 months, but it was".
Private Client, Quinta Do Lago, Portugal